---
🧒🏻👦🏼 is a design studio 🔎️ that explores a diverse array of graphics, prints 📁, risograph 🔮️ and visual experiments.
---
︎︎︎ONE DAY PASS for NJL
ONE DAY PASS TICKET
Design for Not Just Library

︎Not Just Library – Taiwan's first design-themed library that has a collection of more than 30,000 design publications and 100 magazine titles from around the world.

By commenting on the development of the internet and the decreasing act of reading, this project was devised with an aim of steering people back into the written word by making it a "more relaxed state." Through the process of playing, the bookmark allows the reader to find an interest in a book – whether it's the typography, interesting pictures, the narrative, or the author.
"It's more than just a ticket. the bold and interactive bookmark design enables its readers to view different perspectives of the publication at hand. "
對多數人來說,網路的發展和閱讀的習慣已經成為反比,所以帶領讀者以更輕鬆的狀態進入閱讀的領域,便是圖書館無形的責任,因此不只是圖書館Not Just Library 2019的年度票卷,我們便以「創造書中新的風景」為出發點,讓讀者可以透過書籤不同的視角,在書中發覺新的趣味。一本小說、漫畫、攝影集,都能成為創作的材料。
一張平凡的票卷,提供一個非尋常的閱讀路徑,讓「讀者」有意無意的轉變成「創作者」的角色。藉由「用書籤來創造新屬於自己的新風景」的這個過程中,讀者的來回嘗試,都是和那本書的作者、設計師的一種全新的合作模式。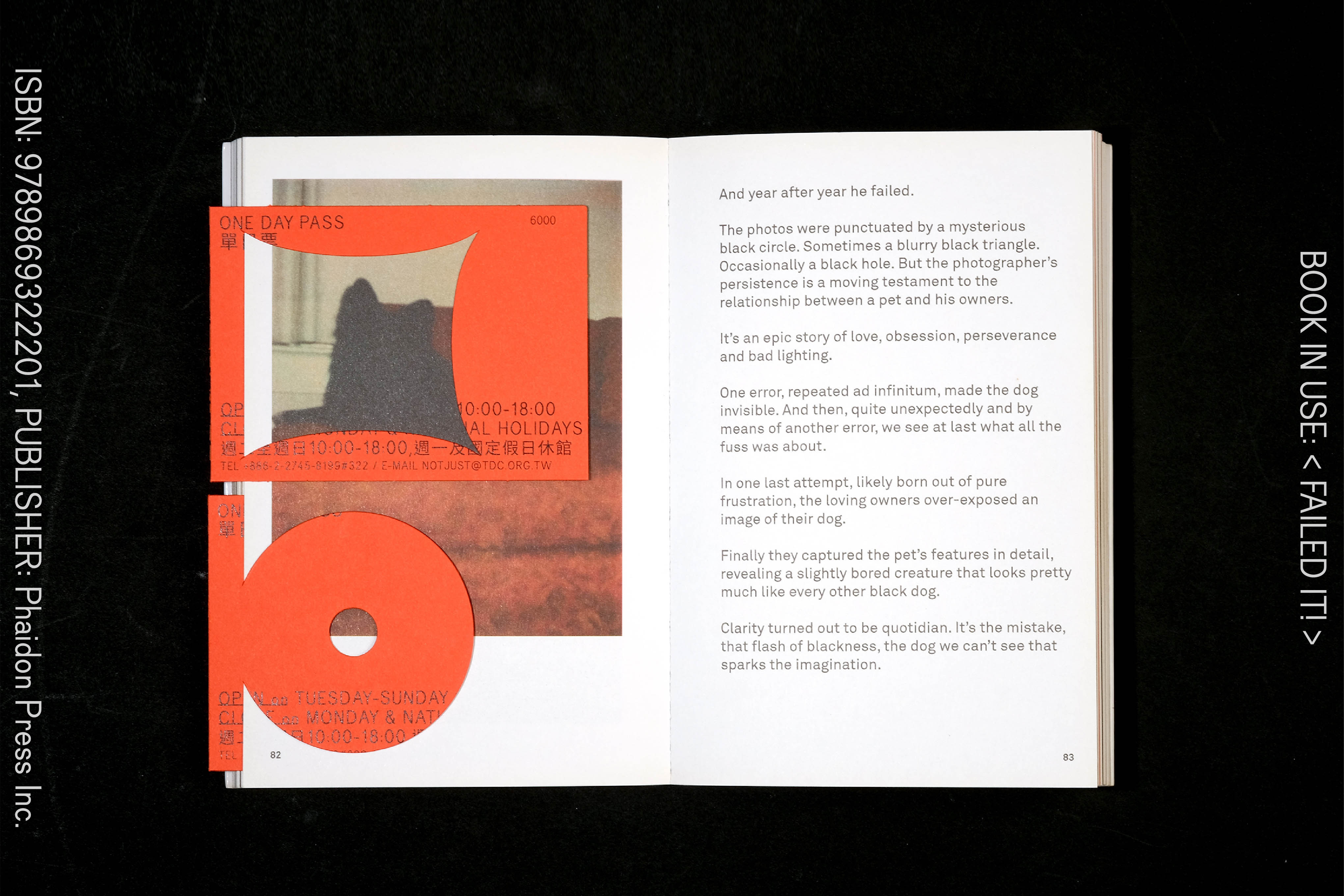 ---